EDINBURGH WEDDING PHOTOGRAPHY

My ethos for wedding photography is to capture the emotive power and atmosphere of a moment. I approach weddings from a fine art background, creatively seeking out ways to uniquely document your day with unforgettable, powerful images you'll want to revisit again and again.

I am Edinburgh based, and a preferred vendor of Hopetoun House. I photograph weddings all across Scotland, the UK and internationally. If you have a destination wedding in mind I'd love to travel with you and capture your romantic, adventurous spirit.
The nostalgic and tactile forms of vintage film photographs inspire me. Motion blurs, dark scenes or soft focus give vitality, mystery and movement to the images and these charming imperfectionsm create a pleasing cinematic quality. I approach moments with a candid, quiet and observational approach, and I believe occasional interjections with such images helps to create a compelling and beautiful storytelling of your wedding day.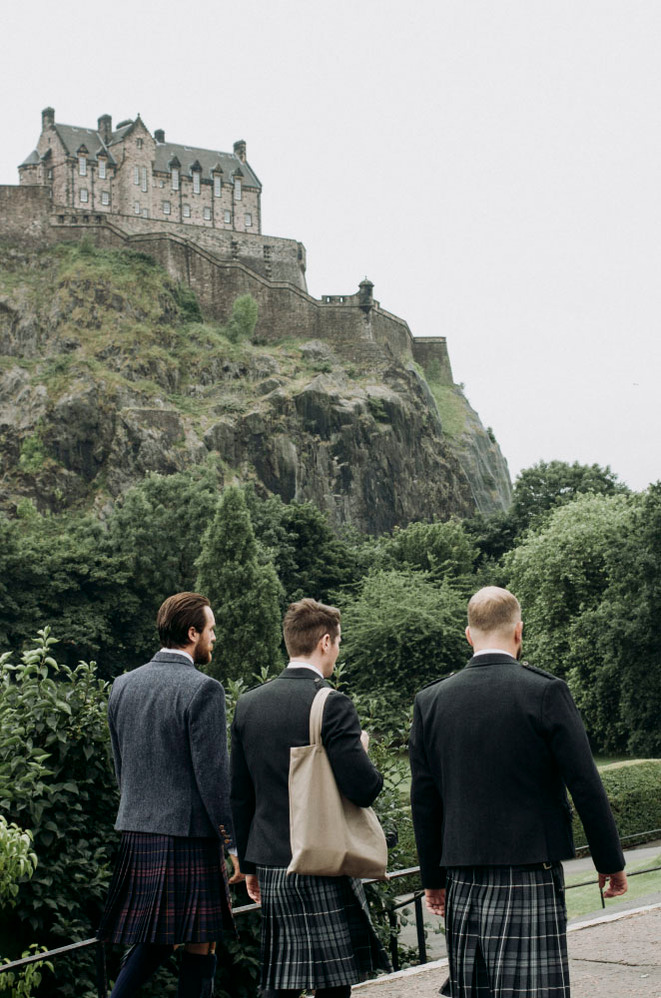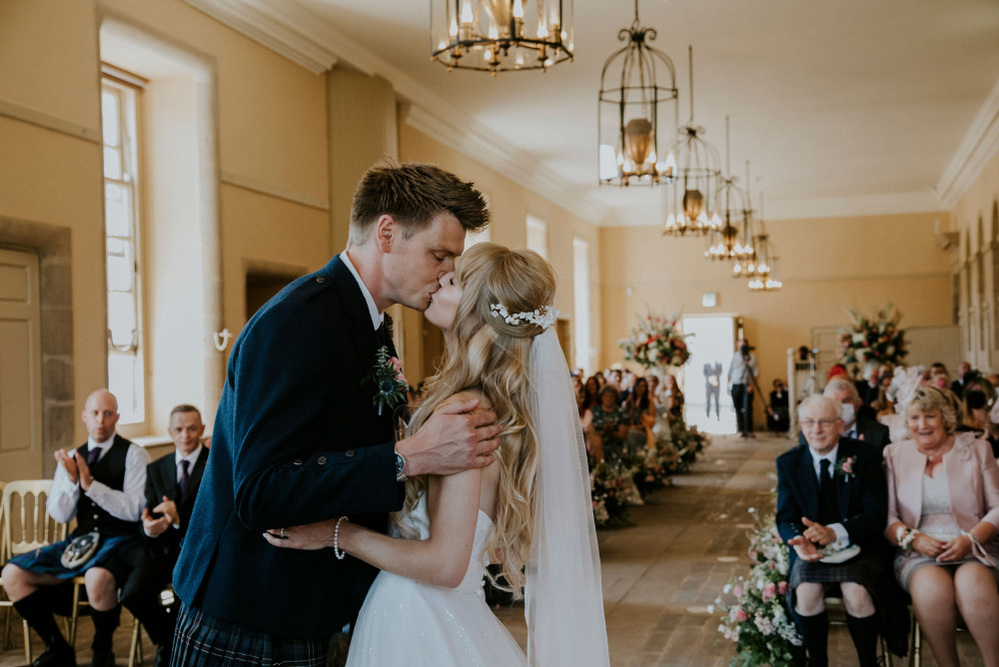 You are most definitely the stars of the show, but a wedding is also a sum of all its parts; the familial bonds, the joy of celebration and new beginnings, the excitement of your guests getting to wear their regalia and catch up again for a special occasion (especially post-pandemic).
I hope the sensitivity and candid essence in my work will speak for itself. I adore couples who give me free reign and trust me completely with capturing their day with no intrusion - these quiet moments let me breathe creatively, spending quiet moments finding a shaft of sunlight to catch a smile on someone's face, or waiting for the moment your friend's daughter abandons her shyness and twirls around in her dress, or your father trying his best to hide his streaming tears during the ceremony when all eyes are on you.
If you think we might be a good fit for each other, please send me a note using the form below and tell me about yourselves and your wedding day. Don't forget to include the date, venue/location and theme.
PLEASE NOTE: Occasionally my response may end up in your spam/junk folder.
Feel free to email me directly at jlichmanphotography(at) gmail (dot) com